Shop physical planners, journals and notebooks through amazon.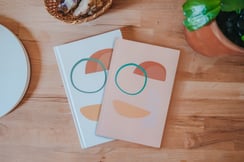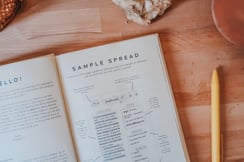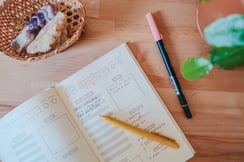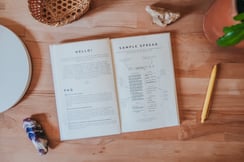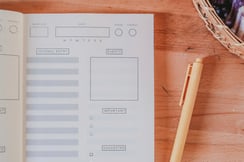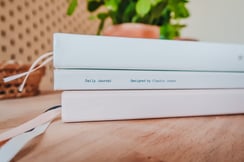 Track the weather, your mood and energy, plan out your events and prioritize your tasks using this daily planner. Also comes with a space for a daily journal entry. Comes in hardcover or paperback with 100gsm pages to color and write on and an example spread in the beginning pages to give you some inspiration! Works great in conjunction with a bullet journal or planner. Whether you use it every day or once a week, its a great way to plan your day on those busy days when you don't have time to create your own spread in your bullet journal!
Astrology Dot Grid Notebook
Hardcover dot grid journal for bullet journaling or any kind of journaling. Has 180 pages with 100gsm. Dots are light grey, pages are bright white. Choose from two different styles: charcoal black background with each zodiac constellation or the zodiac symbols!
more products coming soon :)