Bullet Journaling on a Budget
Do you need help finding affordable journaling products?
"Yes, I'm a bujo beginner and I don't want to invest in high end products."
Bullet journaling can be overwhelming at first, especially searching through the sea of stationery products and brands. It's hard to know just what the best products are and if they are worth the money. And I get it, you don't want to invest a ton of money into the high end products for a new hobby. So let me give you all the inside info on the best high quality, low price brands and products and how to get the most out of them.
"Y
es, I'd love to hear all about hacks and tips to save money on stationery supplies."
Stationery supplies can get pretty pricey. I can show you journaling hacks that will save you a ton of money and a trip to your local craft store. There are so many different places where you can scavenge cool materials for your journal, and great ways to save on the good stuff. So if you're ready to save some money and get extra creative, this is the class for you!
Get full access to all my classes and more on CreativeFabrica.com for just $7.99 USD / month.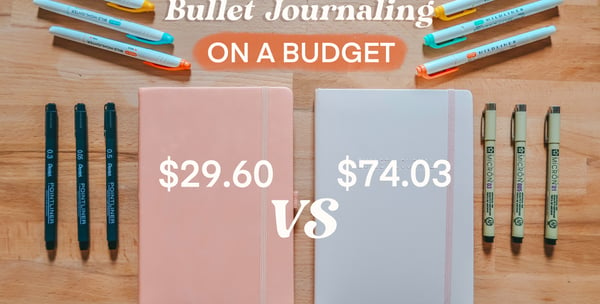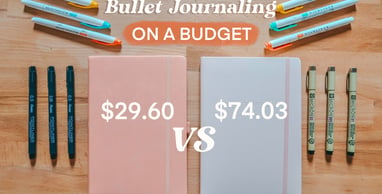 I've partnered with Creative Fabrica to bring you Bullet Journaling on a Budget - how to create a beautiful bullet journal with simple techniques and products that are inexpensive and easily accessible.
Learn how to create beautiful spreads like this one using creative techniques and not so well known products that are super affordable!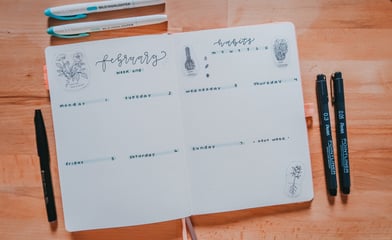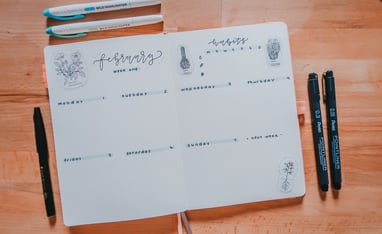 W
hy choose me as your teacher?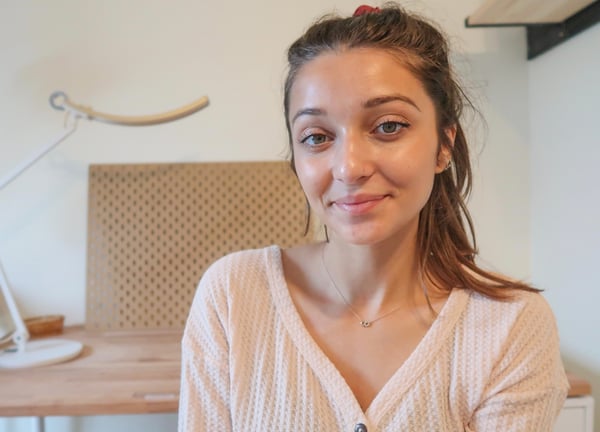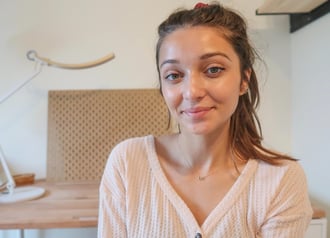 I get it. Creative hobbies can be overwhelming, especially if you are first starting out. All of my classes are simple step by step guides yet incredibly in depth and very carefully laid out so you can absorb every bit of information. I've been making YouTube videos for over four years and have built a community of over 25 thousand friends that I share my knowledge with every day. I'm so happy to be partnering with Creative Fabrica to bring you in depth classes on my areas of expertise for a very affordable price!
Each class is divided into segments so you can have a clear idea of the curriculum. And it makes it easier to re-watch a certain part if you need to refresh your memory on a subject.
I will assign a class project for you to complete and practice the skills that you have acquired during the class. You will be able to post yours on the class page and see other people's assignments as well!
Each class will have a detailed supplies list with easy links to buy the materials so you don't have to go looking for anything. You'll easily be prepared for your course.
All my social media channels are linked to my Creative Fabrica profile. From there you can find my instagram and shoot me a quick DM if you have any questions! I will always reply within 24 hours :)
JOIN CREATIVE FABRICA FOR JUST $7.99 USD / MONTH
Bullet Journaling on a Budget Course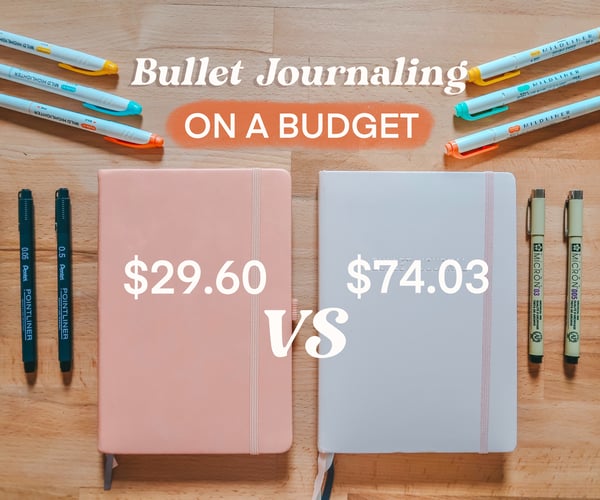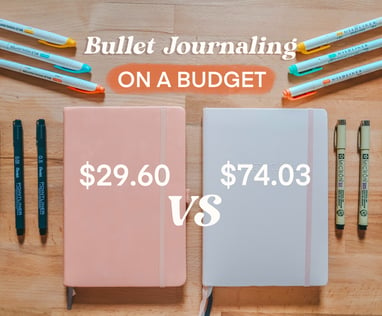 A 38 minute long course dedicated to helping you save money on products and arming you with the creative skills to make a beautiful bullet journal without breaking the bank.